Coatie Mundo, Peru
5° 40' 19.2" S 78° 53' 53.5" W
When a girl from Leuven meets a guy in Peru
The story of this coffee is slightly different from anything else you have come across here. Most farms have been around since the early 20th century, passed on from generation to generation. This is not the case for Coati Mundo, Maëlle and Ronald's farm. In 2009 Maëlle Boutsen gave up her life in Belgium because she found love in Peru. Together with her now husband, Ronald, she started a coffee farm in the rainforest on the flanks of the Andés. In 2016 we bought their very first harvest.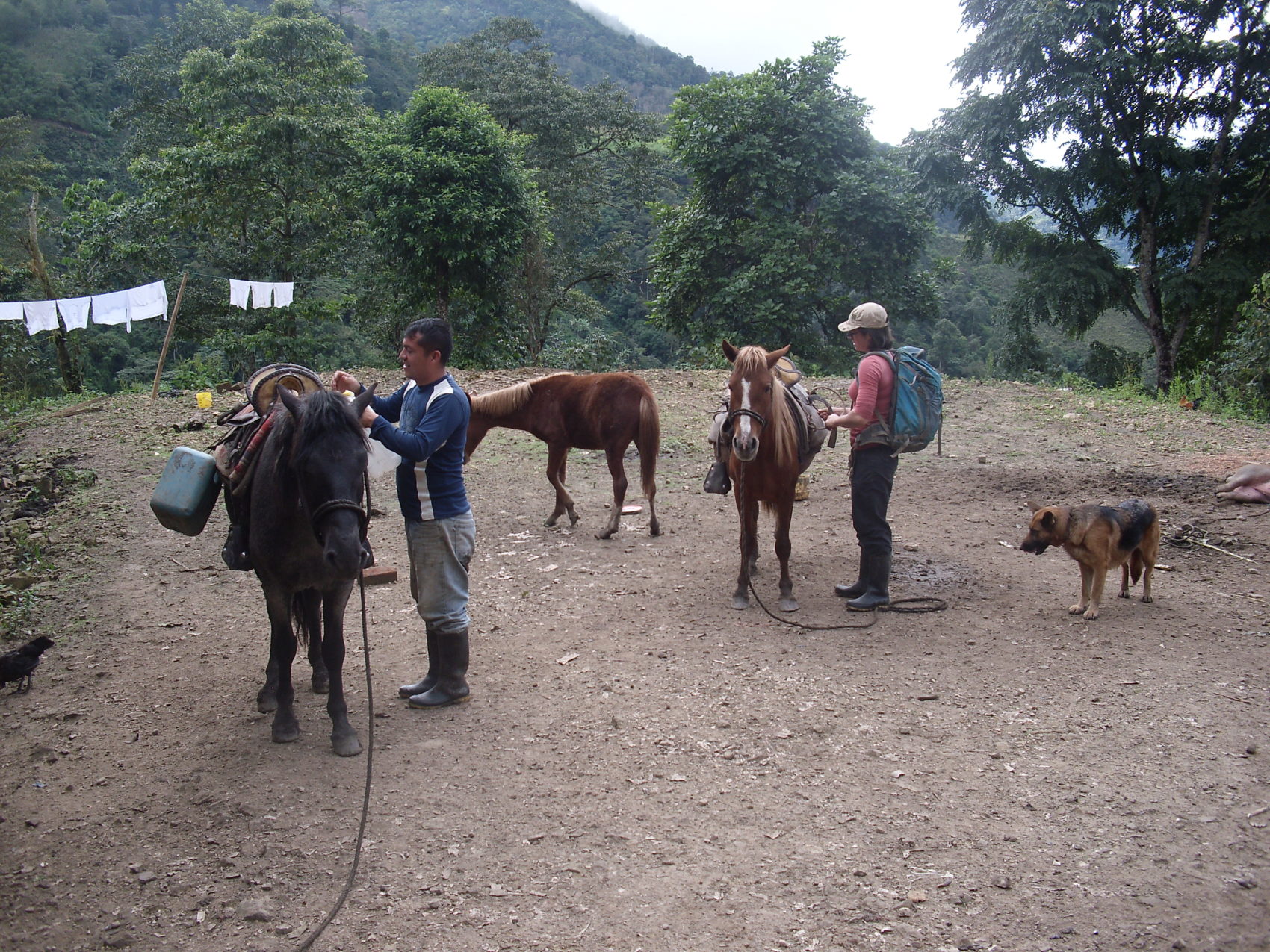 Back to basics
Moving to Peru meant a big change for Maëlle because it was literally back to basics. They live in a small house with no running water and showers are taken in the river. Their electricity is produced by a generator that is not so keen on working all the time and the nearest villages and houses are a few hours away. They don't have induction plates or electrical fire in the kitchen so food is prepared on a wooden fire. For many of us this sounds scary but for Maëlle and Ronald this is paradise. Their day begins before sunrise, when they tend to their animals and later, once the sun's out, work on the farm itself starts. Living on the rythm of nature is what they live for and love.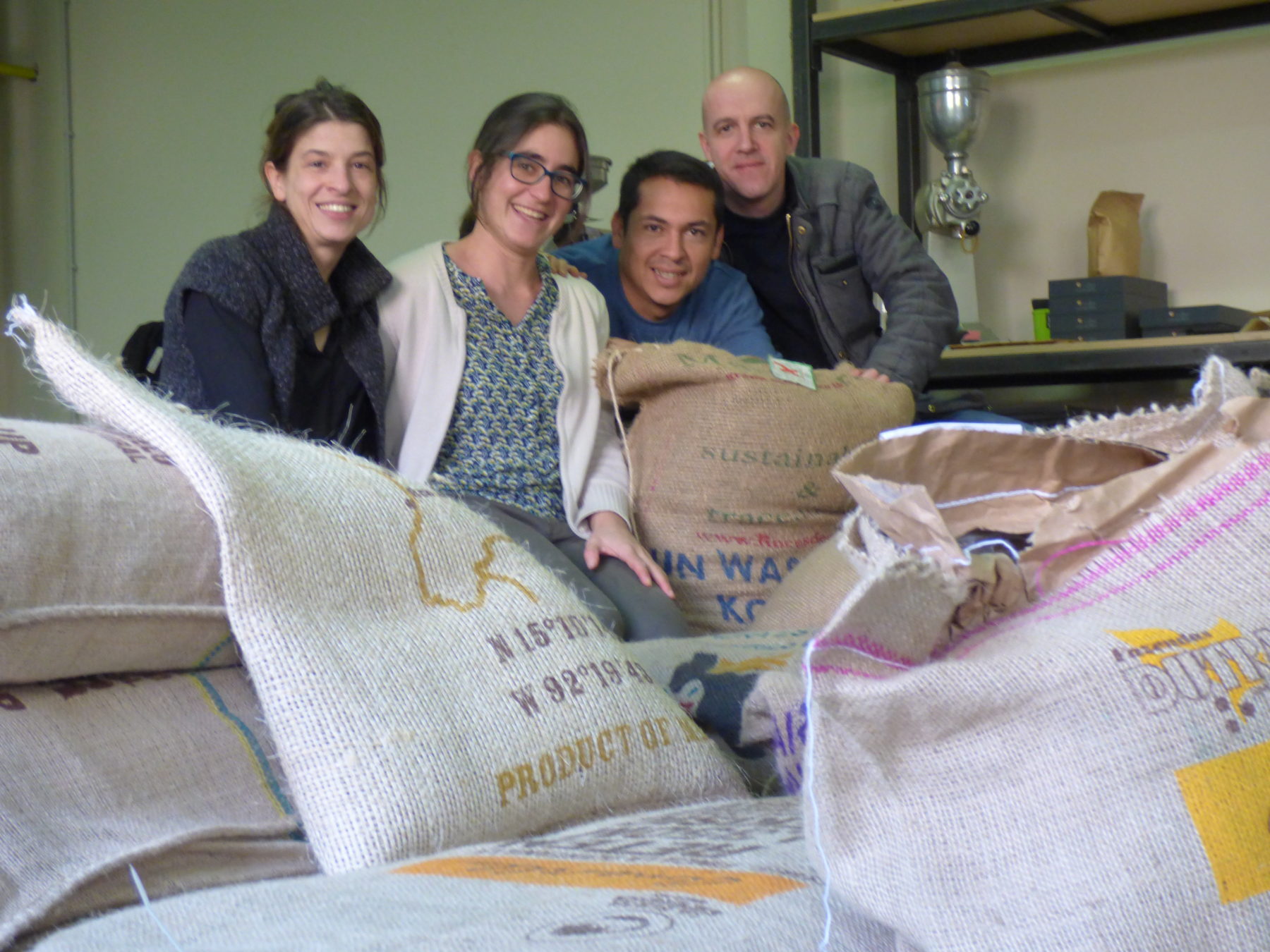 From leuven to Peru and back
Maëlle and Ronald are extraordinary people with a great heart and insight into how to work with nature and coffee. For this reason we started our collaboration about 4 years ago and we witnessed them growing and improving their coffee crops year after year. The close and direct collaboration makes for a great learning experience for both of us. Almost yearly we meet up with Maëlle as she visits her family in Leuven. Meanwhile we seize the opportunity to taste and analyse the latest crops and we set new goals for the upcoming harvest. This often results in some beautiful organic grown patché and catimor crops.
short chained dreams
Part of Maëlle and Ronald's dream was to create a short chain and become self-sufficient. At the moment they are growing vegetables, making cheese, and producing meat. The animals used for this create the fertilizer that in return is applied for growing coffee and other crops. Maëlle and Ronald also fabricated their own system to purify and re-use water and, on top of that, they organize day care for all the young mothers from surrounding villages, so that these women can go to work and generate some extra income. As you can see they really care about the ecosystem they live in and tend to it. They make efforts to build a harmonious community while looking after nature and trying to improve the well-being of the people around them at the same time. That is why it is an honour for us to cooperate with this great couple from Coati Mundo!