Welcome,
Meet the Chengappa family and their lovely coffee farm.
Established in 1935, the farm was called Palthope Estate. It is surrounded by the Nagarhole Wildlife Sanctuary. They specialize in shade grown canephoras.
The breathtaking nature surrounding Palthope Estate is a true reflection of the stunning way Deepak treats his coffee and farm. He lives for his coffee and the fauna and flora that surrounds it. While walking through the jungle we often joked it really felt like being inside the Discovery Channel with Deepak, as a former park ranger, guiding us with his wisdom and incredible knowledge through that wild and alluring environment. From the crazy unique varieties he and his father created to the smallest plant, fruit or animal, few things remain a mystery to Deepak and his wife Myna, both of them having spent their entire life here. This love and passion for nature translates into the huge care and amount of work they put into their coffee plants and so producing high quality crops every harvest. The varieties mainly produced are Old Paradenia, CxR and the unique Buttercup Bold. Besides these ones, Deepak also grows the more unknown liberica, a different variety of the coffea family. The fruits are bigger than the arabica or canephora fruits and contain more caffeine.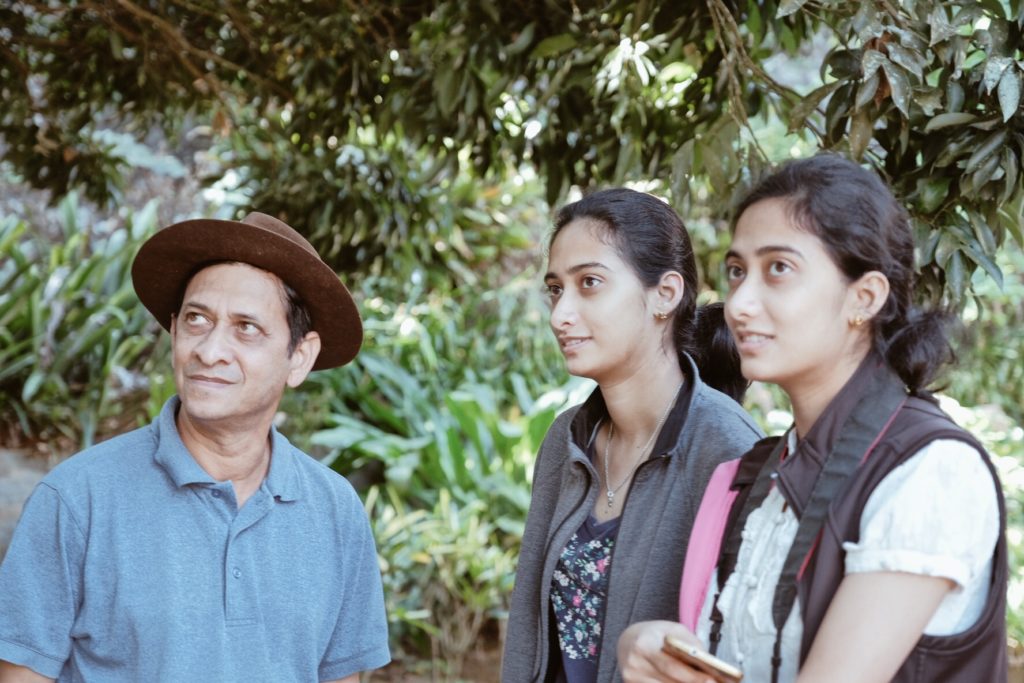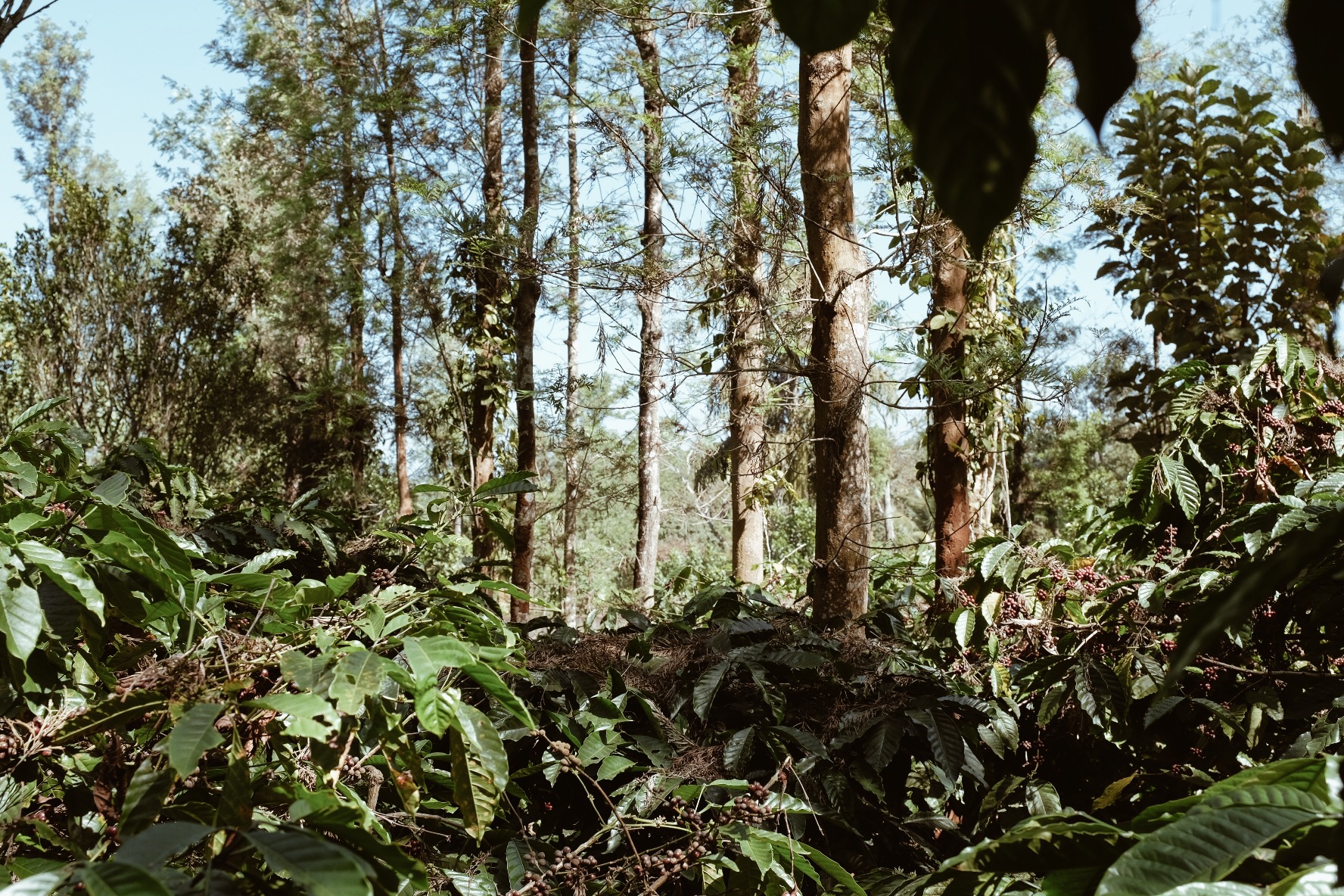 The Chengappas specialize in the craftmanship of shade growing . This means that the coffee plants grow in the shadow of other plants. On the 93 shades lot for example there are more than 93 different varieties of plants that bring shade the the coffee plants.  Examples of those varieties are  pepper, arecanut, nutmeg and sapotes.
Some facts :
Coffee Species Arabica, Canephora, Liberica
Coffee Varieties Old Paradenia, CxR, S 795, Buttercup Bold
Annual Production 50 – 70t
Estates 2 (Palthope, Ponya)
Hectars 10
Latitude/Longitude 12,00268/76,0876
Workers 48